UNFPA Office in Kosovo – United Nations Sexual and Reproductive Health Agency has launched an exciting campaign which aims to protect the value of women and girls, through the display of many billboards and creative concepts throughout Kosovo.
Among many slogan proposals coming from the campaign hashtags, my father, Skender Ibrahimi picked: "She radiates joy", and I was left with nothing but appreciation for the luck I have had in my life regarding my family and how much they have empowered me ever since I was a child.
I truly hope that all fathers, mothers, sisters, brothers, friends, and society, in general, will do more to protect and acknowledge the value of women.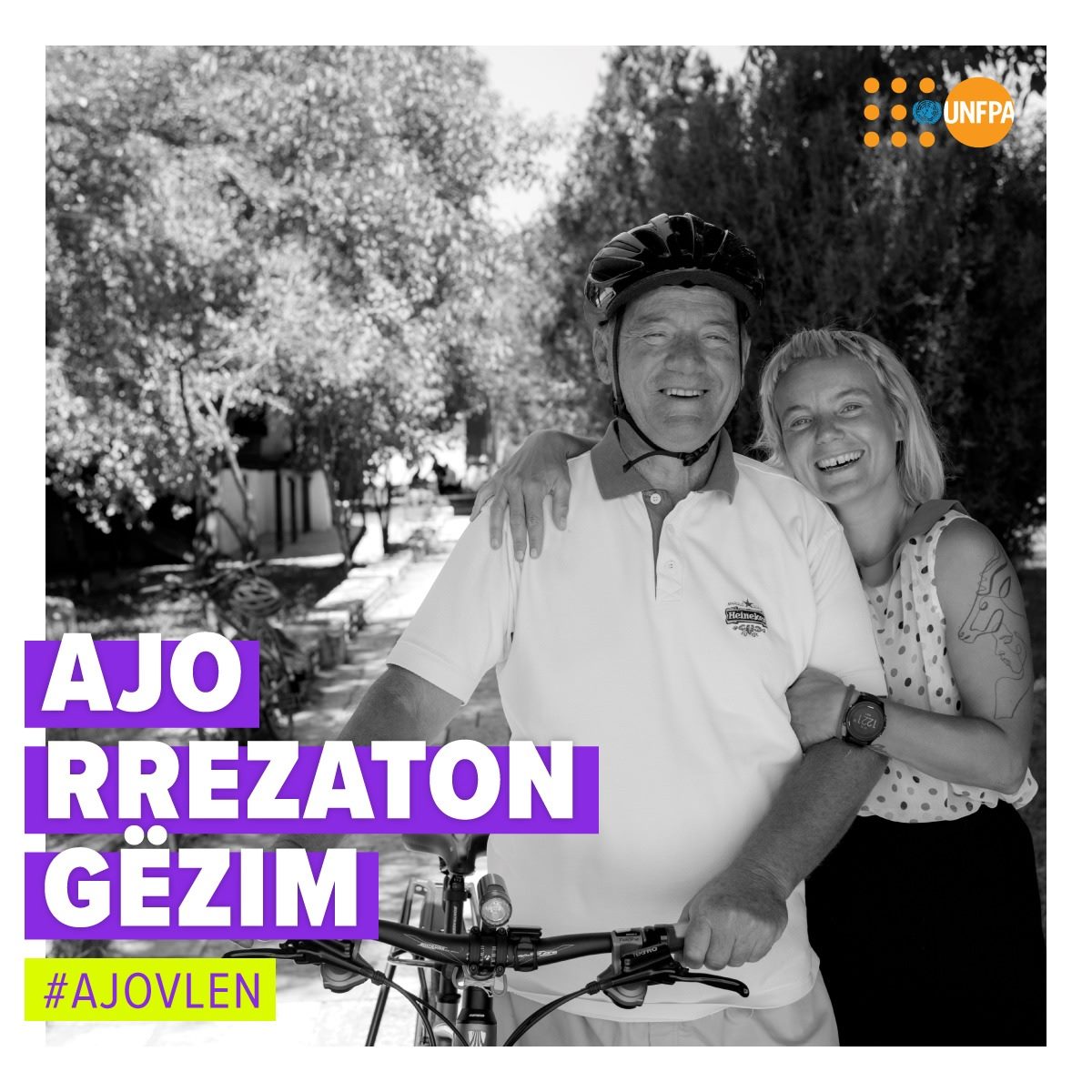 #shematters #ajovlen