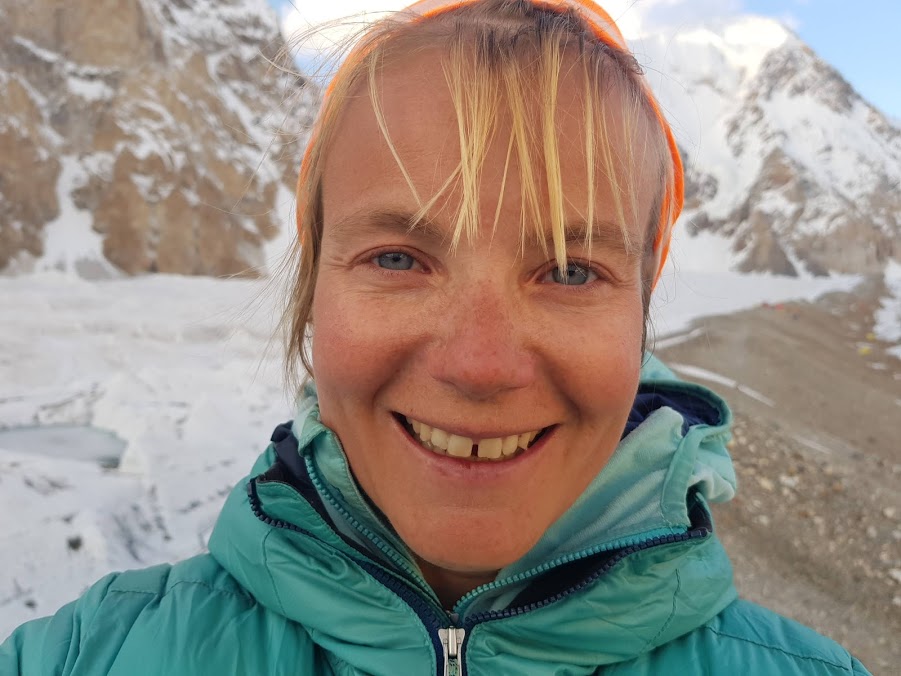 Hello fellow
nature admirer!
If you're already here I consider you part of my tribe and I want to make a confession: In the mountains I found the key that opened brand new doors of positivity and possibilities in my life. My wellbeing, ambitions and perception just shifted to something bigger and more meaningful.
I'm sharing my story with you, hoping that it will inspire and empower you.
In 2017, I became the first Albanian woman to summit Everest (8848m) the highest peak on earth. At the peak of the world, I unveiled both Kosovo and Albania's flags to bring greater awareness for nature, the mountains, and human rights in both countries.
Since then, I have climbed Everest (8,848m), Manasulu (8,163m), Cho-Oyu (8201m), Lhotse (8516m), Gasherburum (8080m) and Annapurna 1 (8091m) thus making me officially the first woman from the Balkans to summit 6X8000 meter peaks. I was also part of the 'National Geographic Team' to summit Lhotse South Face in 2019 – reaching 7.800m.
My aim is to climb the remaining nine of the total fourteen world peaks, higher than 8000 meters while campaigning in a multitude of other forms to spread messages of determination, stamina and positivity to people.
Born and raised in Kosovo, I graduated from the Economics Faculty of the University of Prishtina, in the meantime, I cultivated a 12-year career in marketing. For seven out of those years, I worked as the Director of Ogilvy|Karrota Marketing Agency, developing marketing campaigns that included major business clients. I was involved in a variety of human rights-based projects, social campaigns aimed at helping women and children, and for five years contributed to the running of the renowned Documentary Film Festival DokuFest as a marketing manager, event organizer where I also took the role of a Jury Member for choosing the best Green Documentaries on 2017.
In 2015, I left Karrota to embark on a new journey as a mountaineer and a guide, having been an active hiker for plenty of time.
Nowadays, I pursue many tourism projects, including the Via Dinarica Project or the Reel Rock Festival in 2015, which I directed. I was part of GIZ's Project in Albania for cross-border tourism in the Sharr Mountain. I run my own outdoor tours company in the Balkans, the Butterfly Outdoors Adventure (www.butterflyoutdoor.com). I run, do hiking and yoga, cycling and climbing tours, and guide smaller hiking trips for children with special needs, being a firm believer that outdoor activities strongly impact people's physical and emotional wellbeing.
My ultimate goal now is to expose the true beauties of my country to many people from the entire world.
Having dedicated my life to this, in the course of four years I climbed some of the highest peaks of the world. Musala 2,925m (Bulgaria), Olimp 2,918m (Greece), Ercyes 3,916m (Turkey), Mount Hasan 3,200m (Turkey), Emler 3,500m (Turkey), Mont Blanc 4,880m (France), Monch 4107 (Swiss), Mount Rainer 4392m (USA), Lenin Peak 7134m, Ararat 5137m, Yalung Peak 5,700m, Nurbu Peak 5,800m, Ramdung Peak 5,925m, Labuche 6119, Island 6189m, Ama Dablam 6812m – all of them on Himalayas.