With each expedition, a new door of possibilities opens. On your way, you meet amazing people who are passionate about alpinism and oftentimes you meet professionals who have their own companies and businesses related to mountaineering.
I met Adem in my Gasherburum expedition, and later he invited me to join a trip with his company Suphan Mountaineering, to visit the highest peak of Turkey and Armenian Highland – Mount Ararat 5,137 m.
Before visiting Turkey I had always seen it as a country where you can go for a summer vacation may be because their tourism is mainly focused on beautiful resorts and beaches and that's what get's promoted the most through communication channels and agencies. But, being part of expeditions in Turkey (Ercyes, Aladagral and Mount Hasan – Winter Expedition) and especially my trip to Ararat has definitely changed my perception of this country with great potential for mountaineering. It has amazing highlands and beautiful mountains that rise high offering a magical view of a versatile land, rich in mountains, mixed forests, lakes, waterfalls, seas, diverse flora&fauna, and extraordinary ecosystem and habitat.
"There are 40 national parks, 189 nature parks, 31 nature preserve areas, 80 wildlife protection areas and 109 nature monuments in Turkey such as Gallipoli Peninsula Historical National Park, Mount Nemrut National Park, Ancient Troya National Park, Ölüdeniz Nature Park, and Polonezköy Nature Park".
Ararat(Ağrı Dağı) is located in the far eastern part of Turkey, forming a near-quadripoint between Turkey, Armenia, Iran, and the Nakhchivan enclave of Azerbaijan. It is a stratovolcanic snow-capped mountain that includes two volcanic cones: Great Ararat and Little Ararat.
Ararat is characterized by volcanic formations and the whole way up to the summit consists of rocks that look like remains of a huge explosion. It is often thought that this part was once covered in sea, and there are myths that Noah's Arch rests in these mountains and is considered as a sacred mountain by the Armenians.
I had never been close to the borders of these exotic countries, and being very keen in middle eastern countries' cultures, my presence there uplifted my mood, making the whole journey very special.
There most definitely is, a special feeling and vibe you get from this place. The massifs, sky, salty lake, climate, and people really make it an entertaining journey.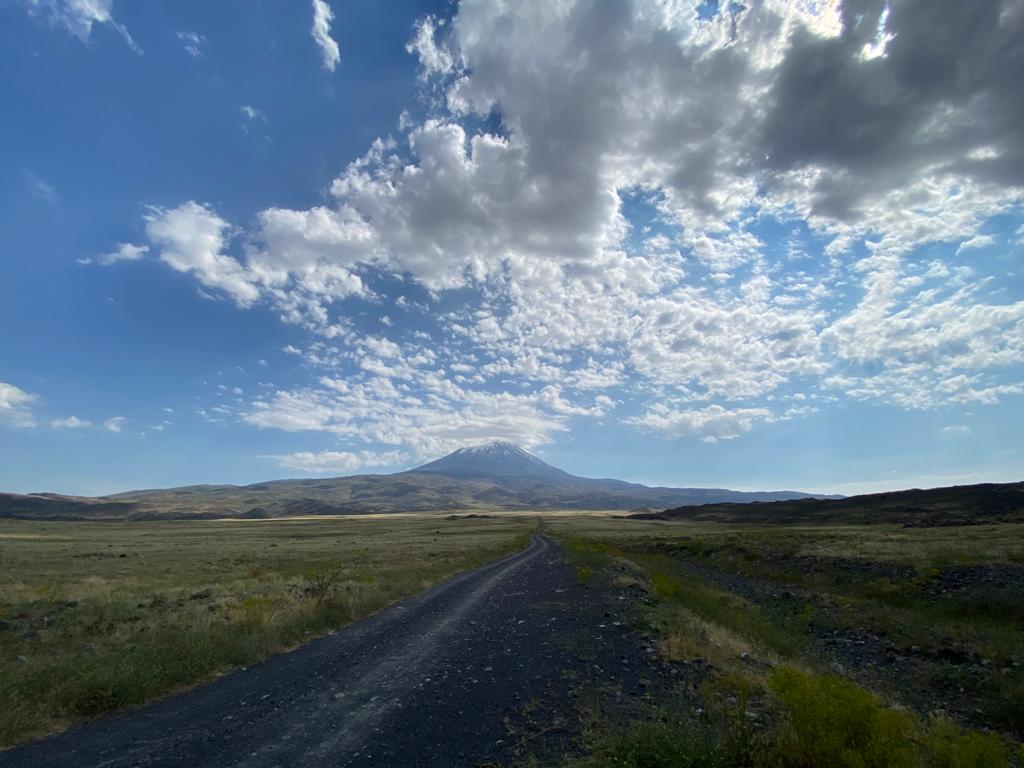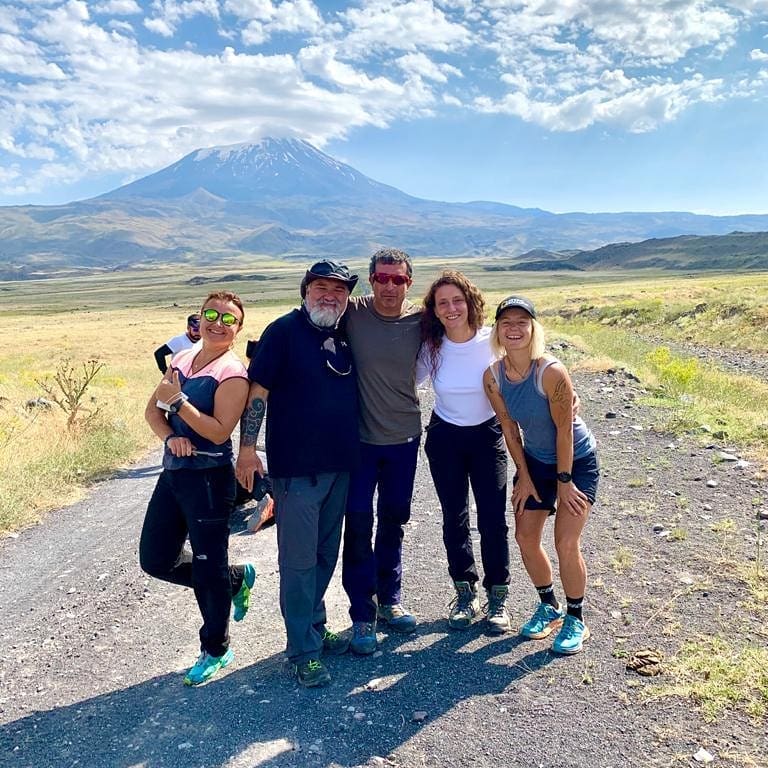 Before starting the trip, Adem really insisted that I take a swim and a blessing from the Van lake. It is the biggest lake in Turkey and the Armenian highlands, it's so big I felt as if I was swimming in the sea. This lake is a saline soda-lake making it very salty and making it possible for only one certain specie to live in it. This is such a relief when it comes to swimming in areas that you are not so familiar with.  Van lake collects water from different streams and the water of this lake is considered to have a high percentage of minerals and benefits for health. I had an amazing time with my new and old friends at the Van lake and I completed my summer dosage of vitamin D and long swims.
DAY 1: The team members were meeting each other and we got more acquainted while having the delicious lunch prepared from the cooking team of the mountaineering company. Our first day was all about exercise, and acclimatization and we started our journey towards the first camp from Van, which lasted 4 hours. So, to adapt to the new conditions of this area we decided to make a loop from camp1 to c2 and come back to camp 1 for a nice tight sleep. I was feeling so good on my skin and Mons Royale clothes which made the hike such an ease for me.
Day 2: The weather was great and bit by bit I was getting to know everyone more closely. Even though not many people from the team spoke English, it was unbelievable how nicely we could communicate and understand each other. Maybe it was the energy and compassion of people, our mutual curiosity to get to know each other, but moments like these remind us that not only language is a communication tool.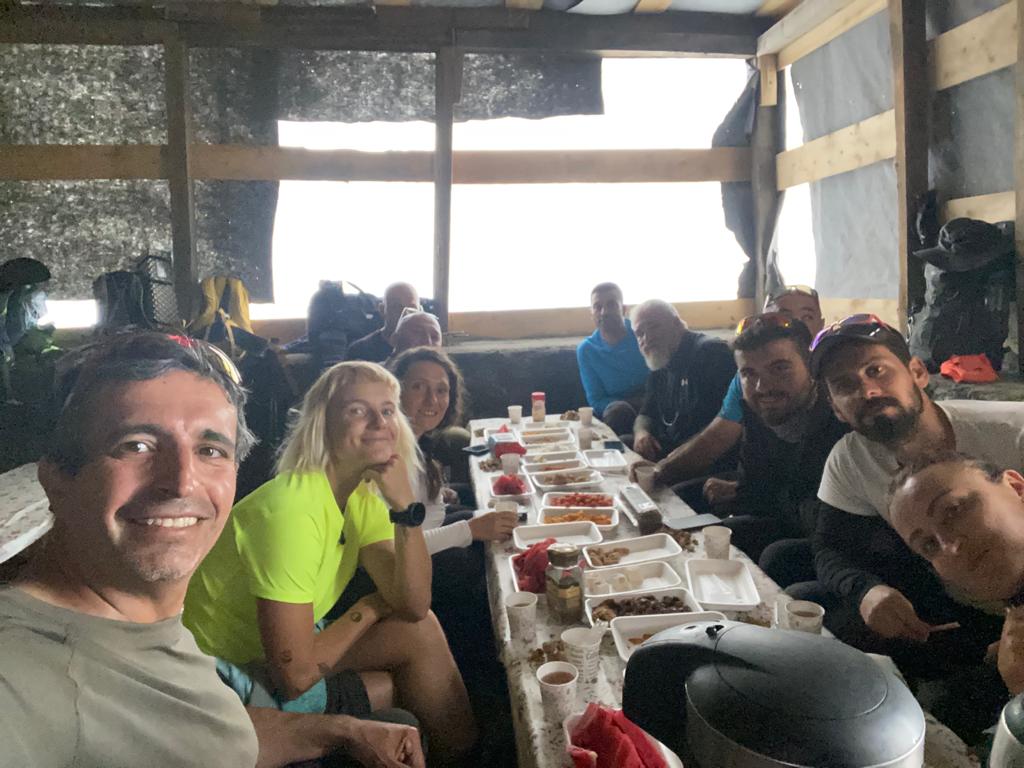 While we were having the great lunch and taking a break different persons from the team had speeches of their personal journeys and achievements and thanks to Nesrin who translated everyone's story for me, I got to know who these people were and have a brief idea of what their lives are like.
I was very honored because most of the people from the team had heard about my achievements and I received great recognition from them.
We then came back to Camp 1, completing the "touch of the altitude".
Day 3: We started the walk from camp 1 to 2 this time to reach the destination of camp 2 and sleep there after the acclimatization. Camp 2 is the last camp before the summit, that's why it was important to get our bodies accustomed to it. The climb to Ararat is not a technically hard walk but still, we all had that "before reaching the summit" adrenaline rush.
From camp 2 you start to see the first signs of Ararat's snow-cap and feel that special mountain breeze running through your skin. We were so lucky to have such great weather and most importantly a great team with an amazing professional guide whom I can easily call one of the best people I've met on my journeys.
Day 4: We departed from camp 2 towards the Summit. The terrain was quite sloped and rocky but a very well paved and signed trails. It was so greatly signed that you could do this hike all on your own, and many tourists do as a matter of fact,  but personally I would never recommend a lone trip when you have a great guide team to come with you. Not only for safety but also for meeting new people and most importantly supporting local businesses.
When you are visiting great highlands of any country it's very important to show gratitude by actually paying symbolically a local guide or business, whose passion revolves around those areas and those mountains, and they actually live from that job. It's a small price for us but has a big meaning and impact on supporting the people who live from that job and don't often have visits.
We stopped at an elevation of 3,896 m having the Little Ararat in front of us, where we took some great pictures. This was our stop before the main summit and we had a long break resting in tents available for 2-3 persons because we decided to carry less on our way. From there you could see the lights of Doğubayazıt which looked like a bioluminescent sea creature from the distance.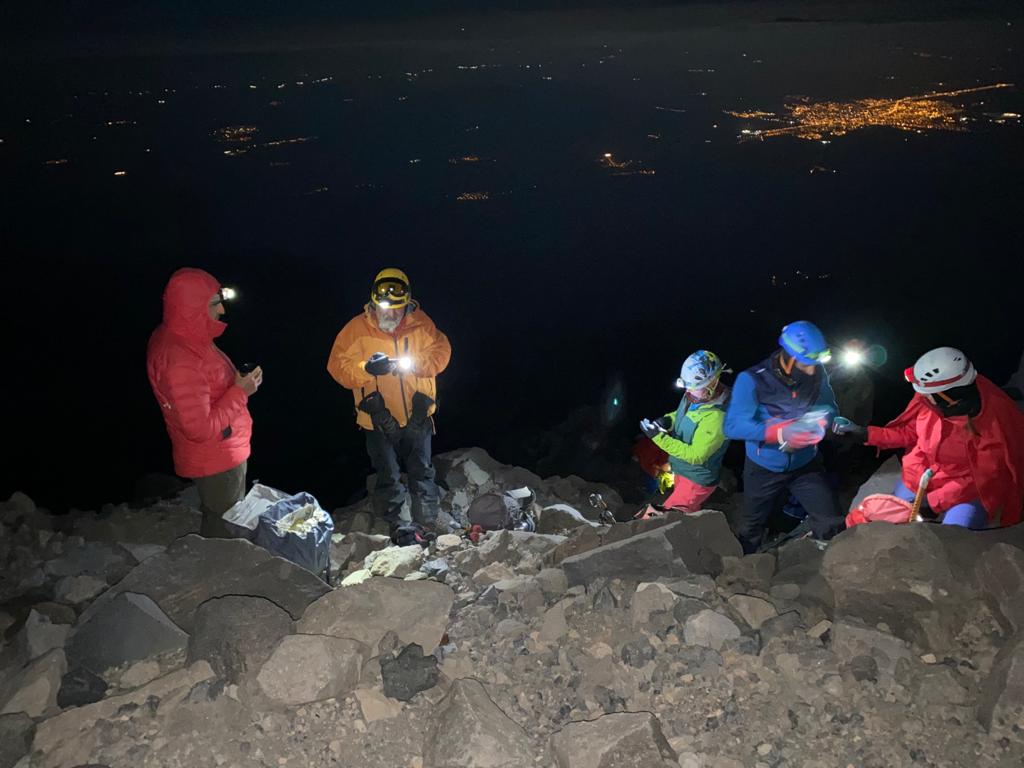 We continued to walk towards the summit at 3 am and arrived at Great Ararat at 7 am.
An amazing event occurred all of a sudden. This was a day that was going to be a marked date at the calendar of a couple. Ibrahim proposed to Nesrin from the highest peak of Turkey and I was so emotional from the love flying in the air and the romance of this man. We all celebrated this moment.
On our way to the summit, I was mesmerized with the beautiful view of the mountains and the pink- yellow-orange gradient of the sky experiencing the shift from dark to light.
I really missed witnessing the moon and sun both standing at one line and I felt as if this is one of the most fulfilling things about hiking, I get to witness sun and moon and feel closer to the universe more than ever. Here we had a long break which we used to take pictures, have fun, and wander around full of joy and excitement. My inner child was reactivated.
Final part: We were reaching the snowy side, it was very cold and I wasn't well prepared for that climate but I managed to keep myself warmed up by running and being active all the time.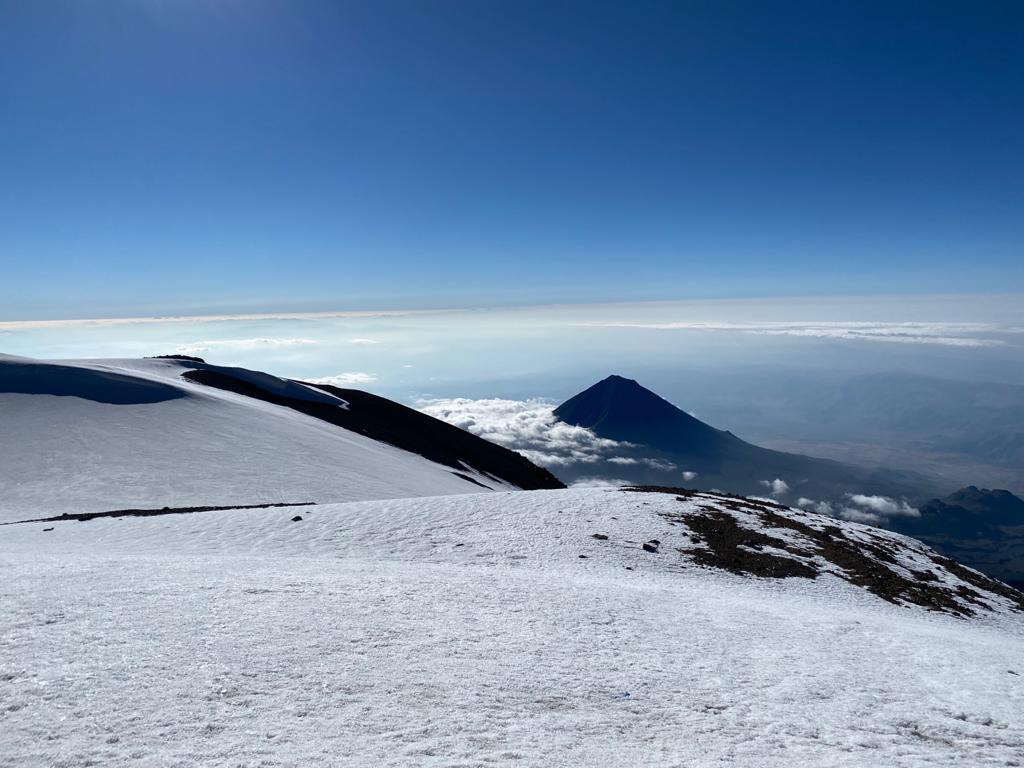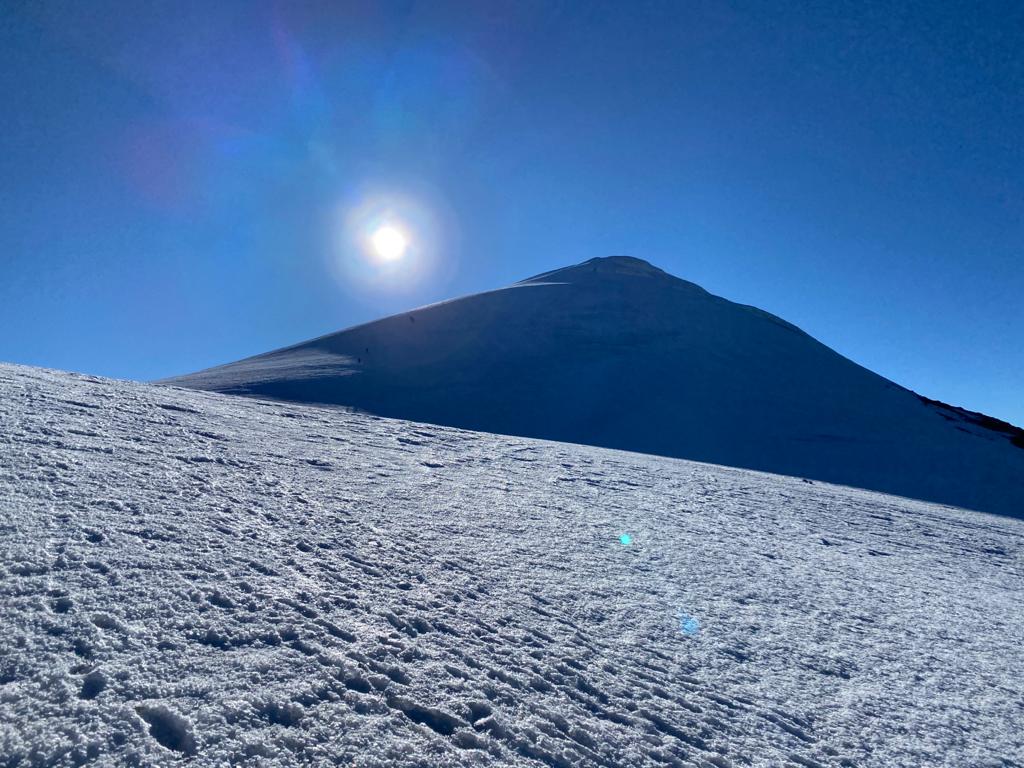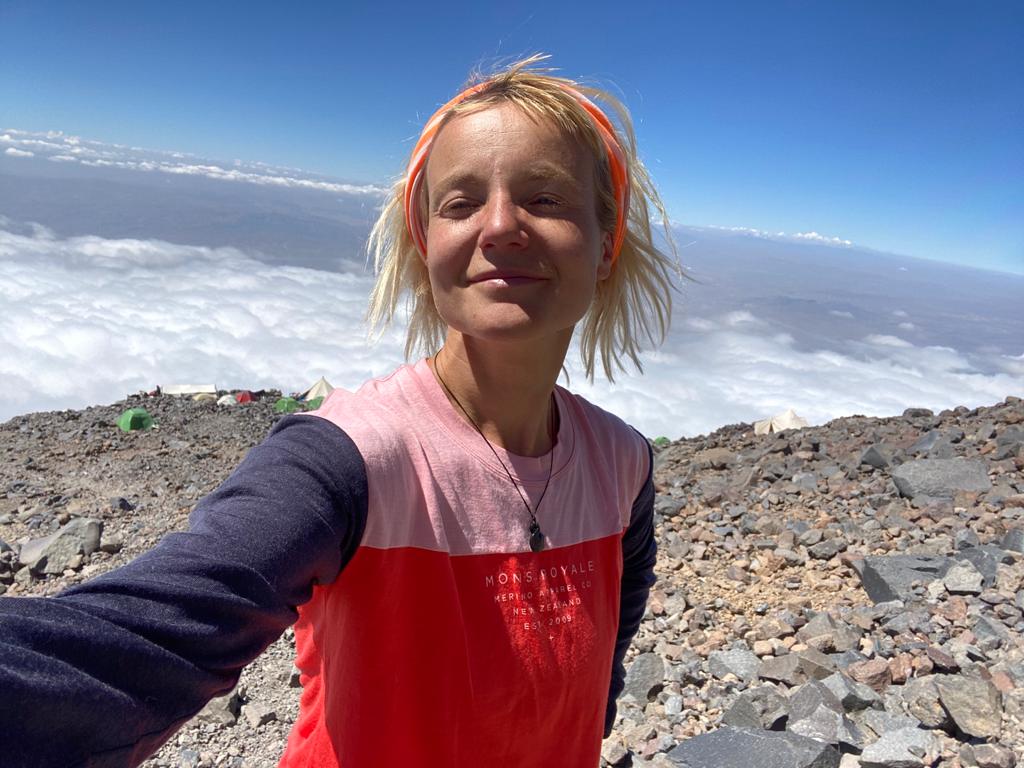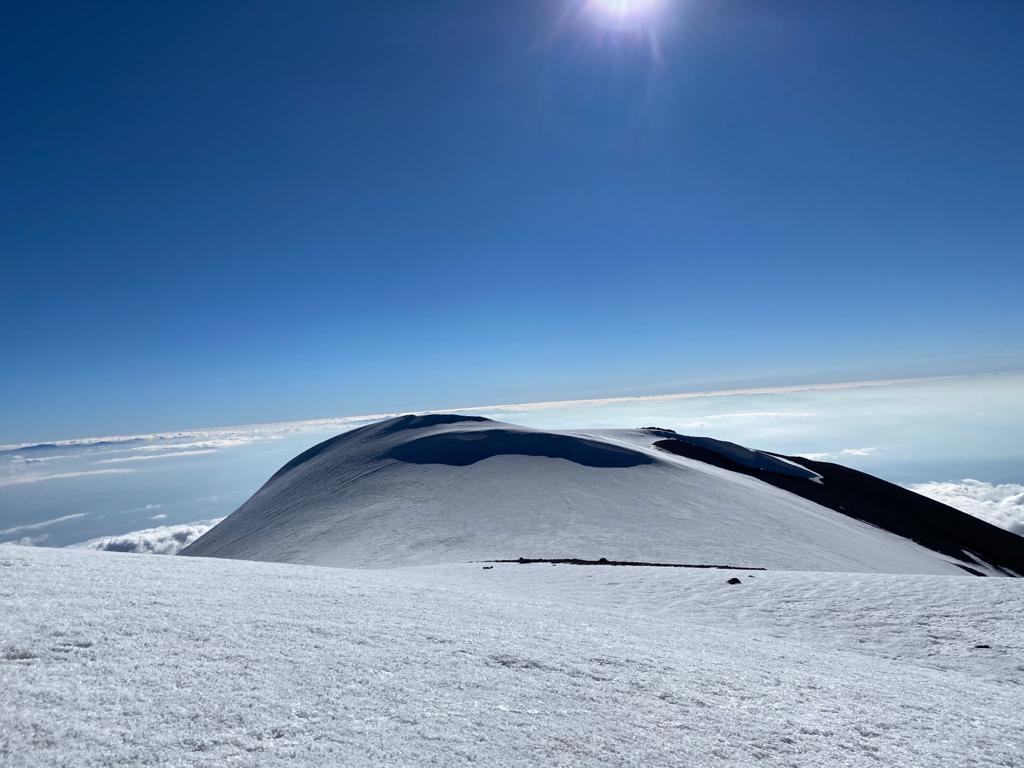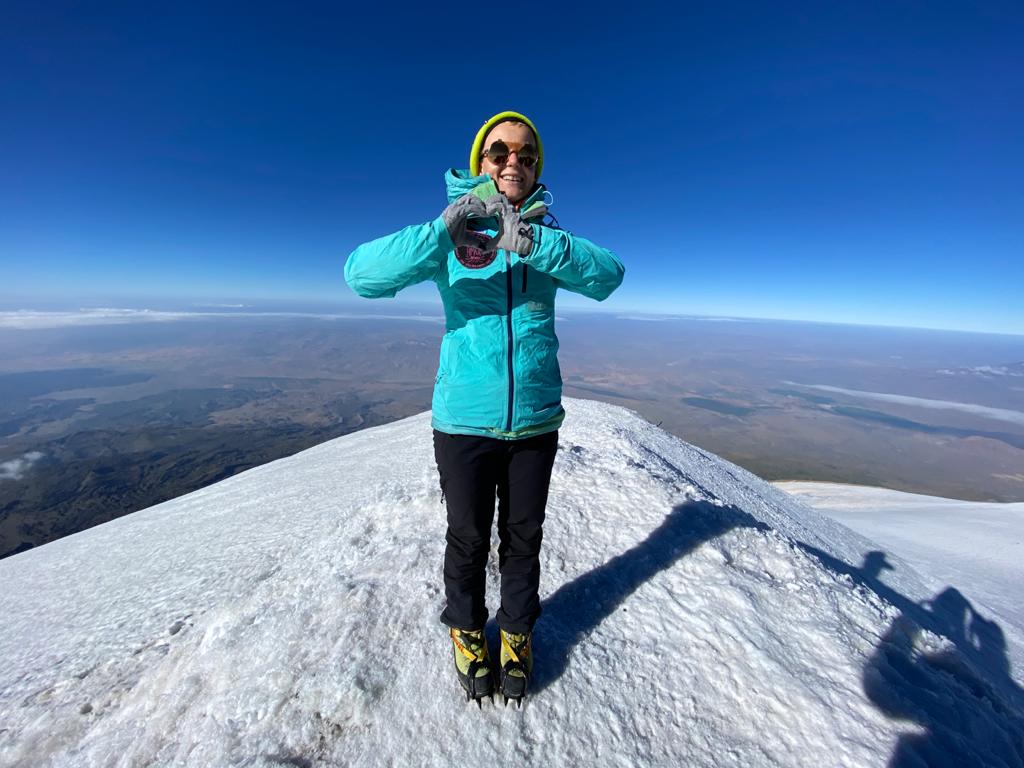 Everything was perfect. Another peak, another country, another team, and a new me. We then came all the way down from the summit stopping at base camp.
After packing up everything and having a good rest and nurturing we decided to get back.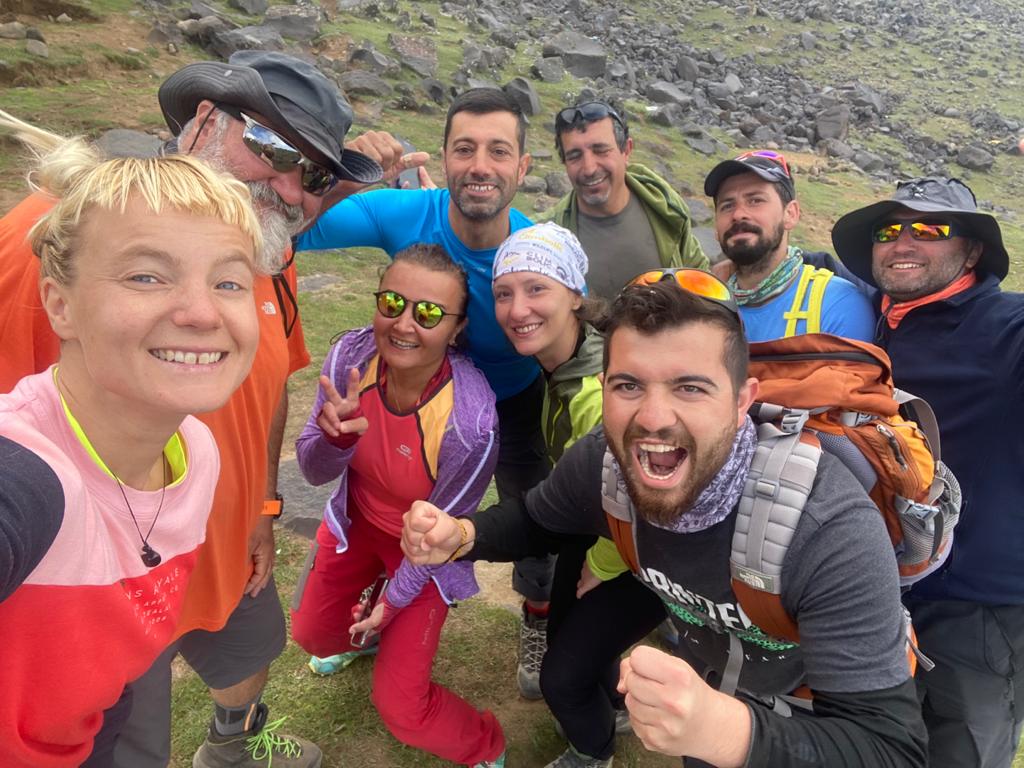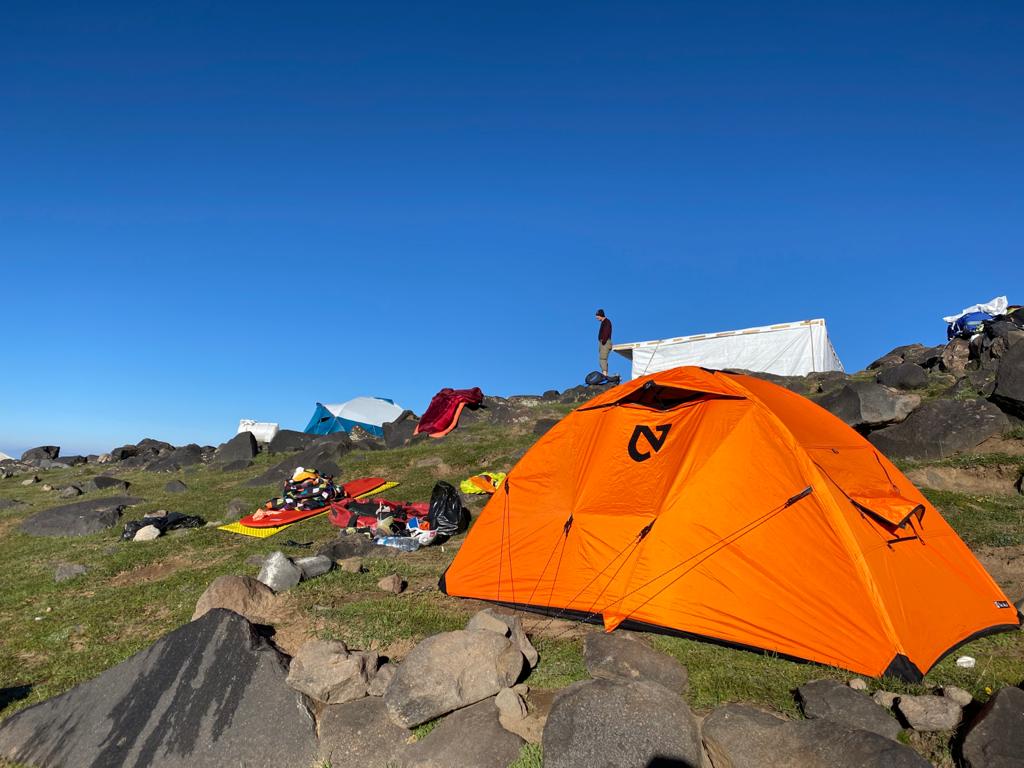 On the bus, we had a lit atmosphere with amazing Turkish and Kurdish songs and we were all singing and dancing (even I was lip singing to a language I didn't speak), the fun that these have is totally contagious.
Afterward, we went to visit an Armenian heritage church which used to be a former hamam and harem. It was a great building and  I was happy to visit it.
After that, we went to Miradija waterfalls and the next day me Adem and Necdet climbed the Erek Peak.
This journey will remain very special to me and especially because I was very stressed whether I was going to make it there considering the situation with the pandemic in Kosova nowadays. It came like such therapy to me at this time and most importantly I want to thank Adem and Necdet, for making this trip so unique and amazing.