The splendid mountain of Himalayas / September 2017
What I truly enjoy most about expeditions, is the new revelations you find on the way towards the peak. Sometimes, because of spending so much time in the mountains, I think that I might get tired from eating the same food, sleeping on a tent (for me it was almost six months on the Himalayas for one year), missing close folks and everyday life, etc. etc. but, the Himalayas definitely has got some kind of magic that polishes all your anxieties or dilemmas.
With every expedition, I feel regenerated and my perception changes, I feel alive, more motivated, and push myself harder to climb some more peaks and never stop. In Manaslu, it was quite easy to find this.
Never in my life had I seen more clouds than in Manaslu! The fluffy clouds in the sky completed the beautiful mountain view with dramatic scenes.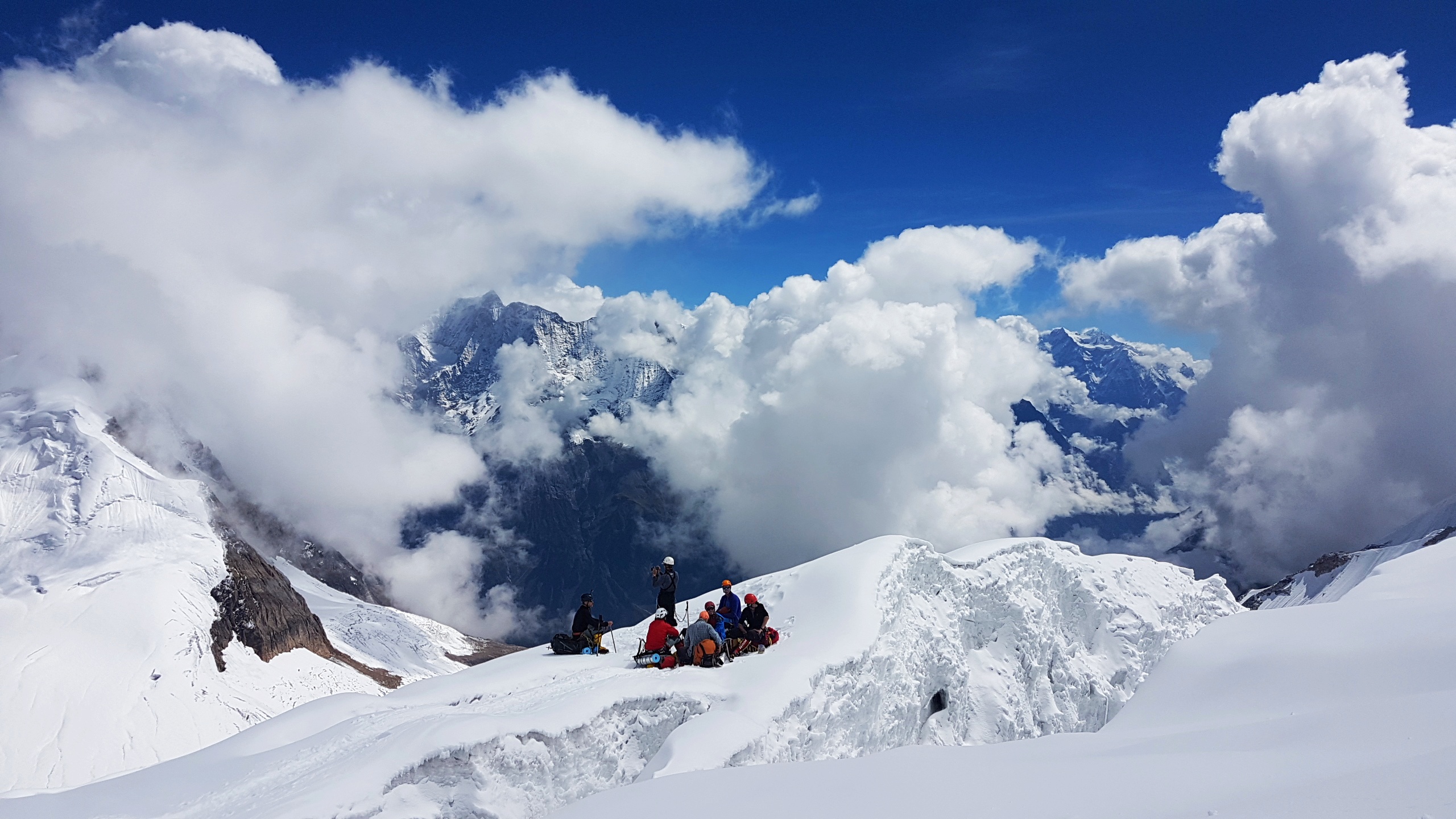 Our trekking to Base Camp 4700m was beautiful and I was accompanied by amazing but couldn't fully enjoy the journey because it was raining almost everyday … and when it rains in the Himalayas, it means that you really have to walk with an umbrella otherwise you will be completely wet. (I am sharing some of the pictures below).
After we reached Base Camp and had a big Puja Ceremony, we started our rotation from camp to camp, till we reached camp 3 and then we rested for a few days, before the summit push.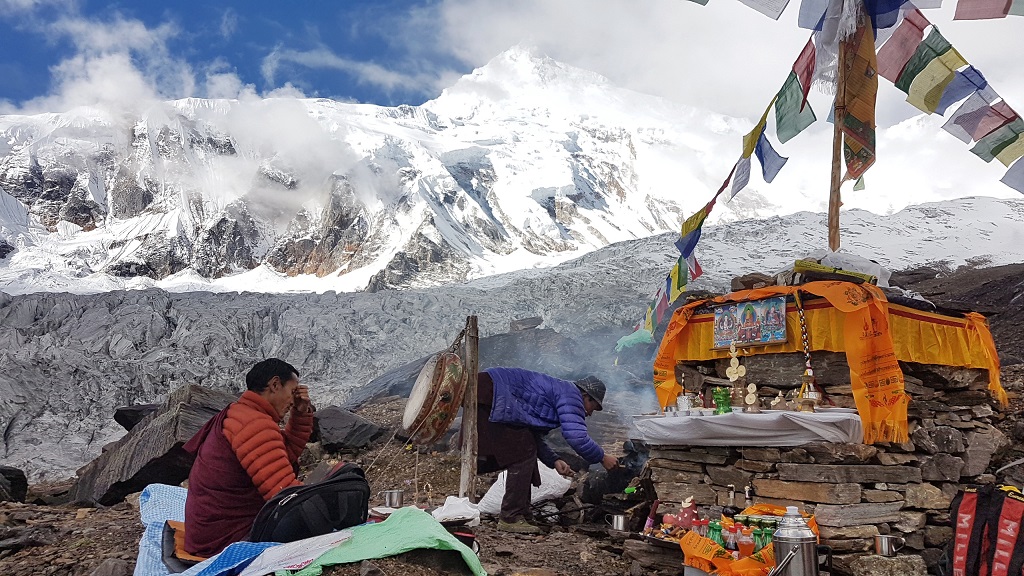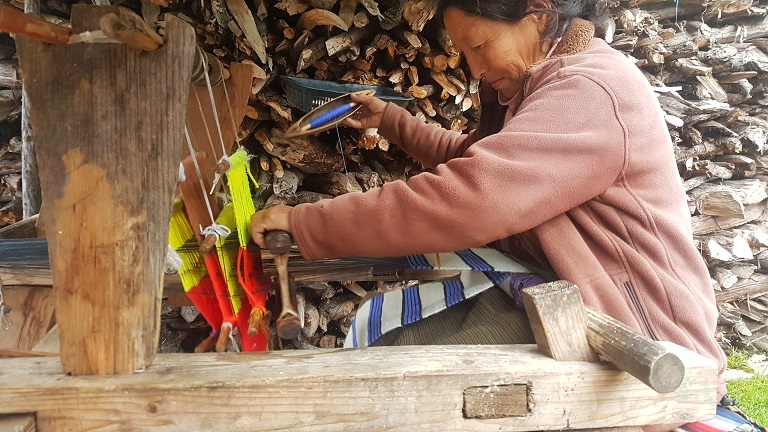 Base Camp – Camp 1, was easy and long, very long on the first rotations, less long on the last rotation … as always on the altitude. Not technical at all … just sometimes a bit dangerous for crevasse.
Camp 1 to Camp 2 was the most challenging part. There were 3 vertical sections, but very beautiful! I think, this section I liked the most.
Camp 2 to Camp 3 – Short and nice, not very steep.
Camp 3 to Camp 4 – Long. Looked like I am reaching the peak on the same day … Camp 4 is very windy and you feel like it's gonna carry you away and fly with the wind, especially if you're a petite person.
Some of the pictures: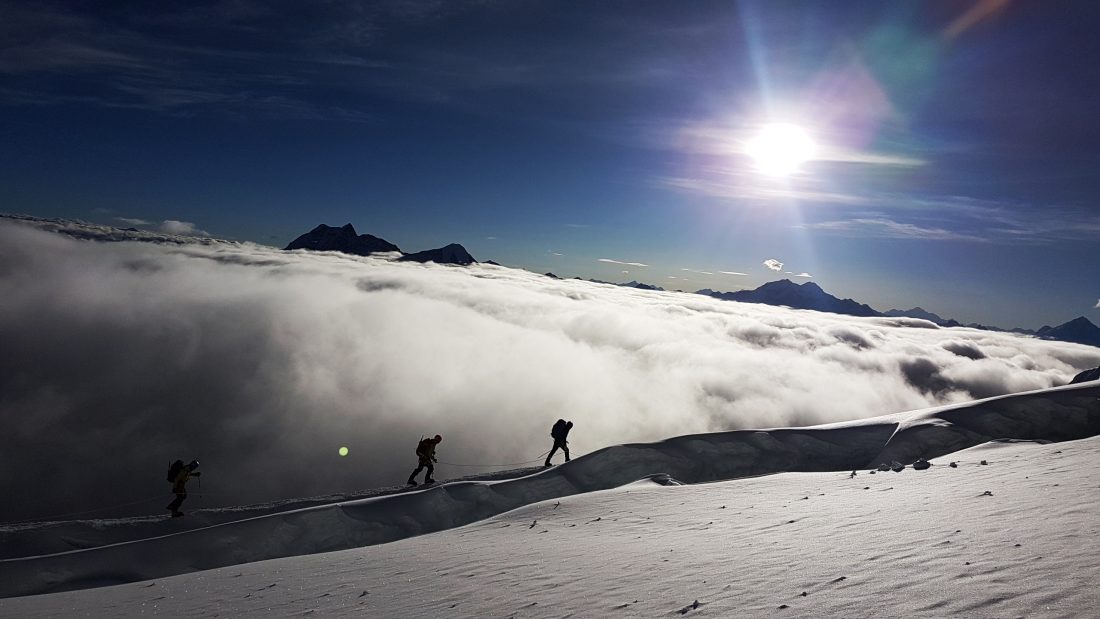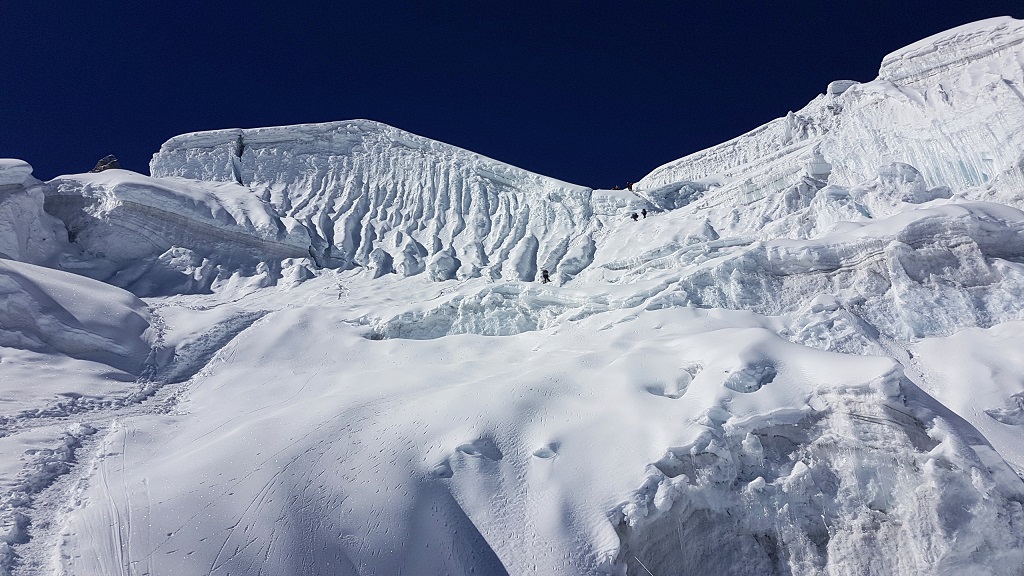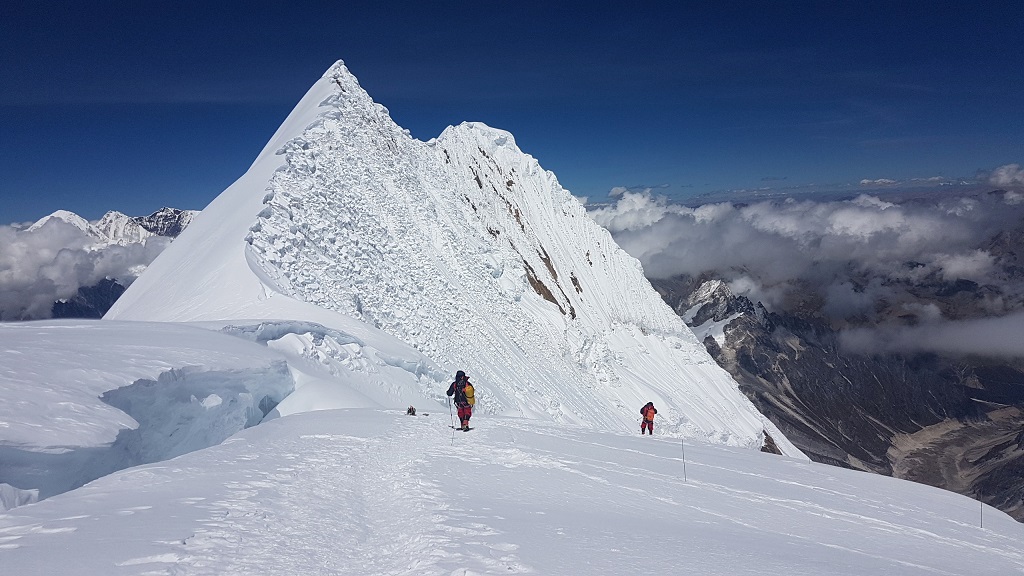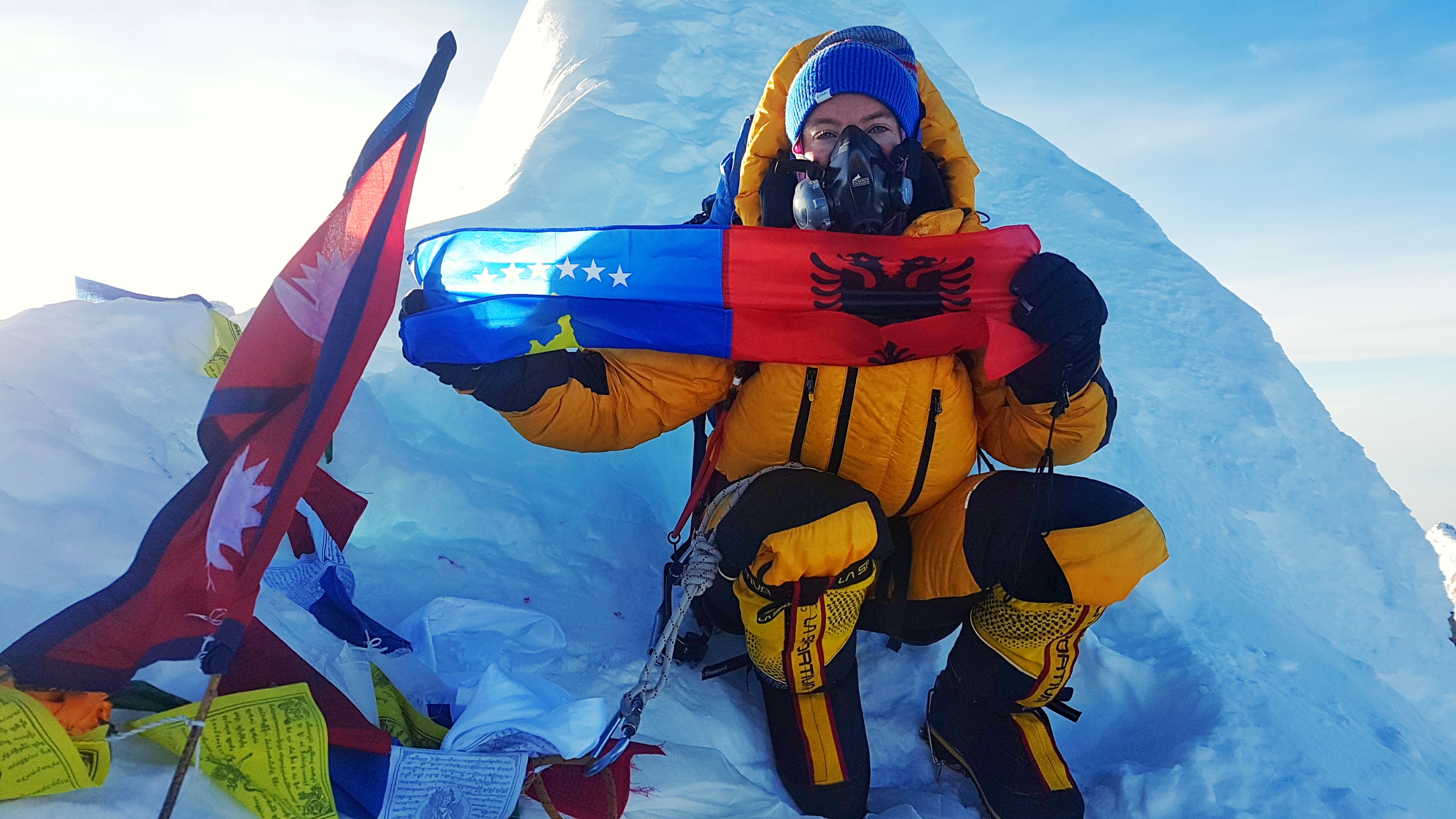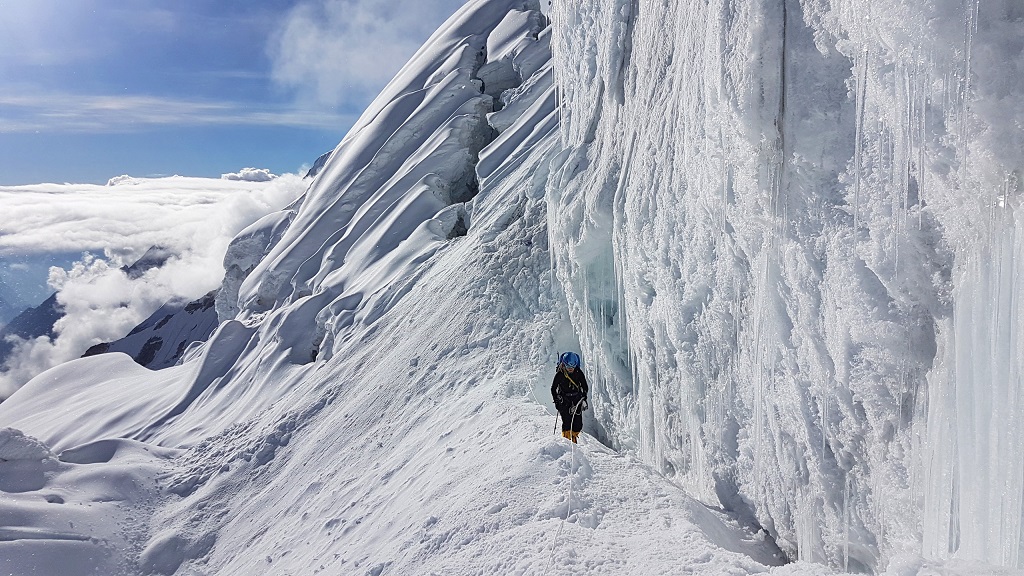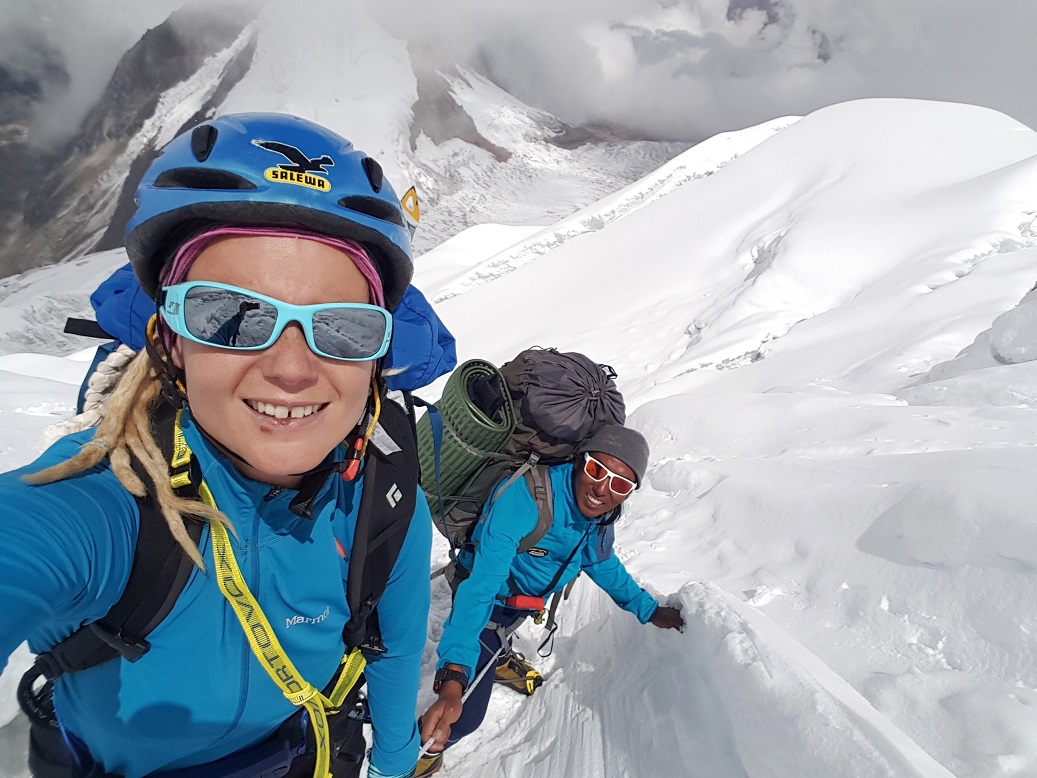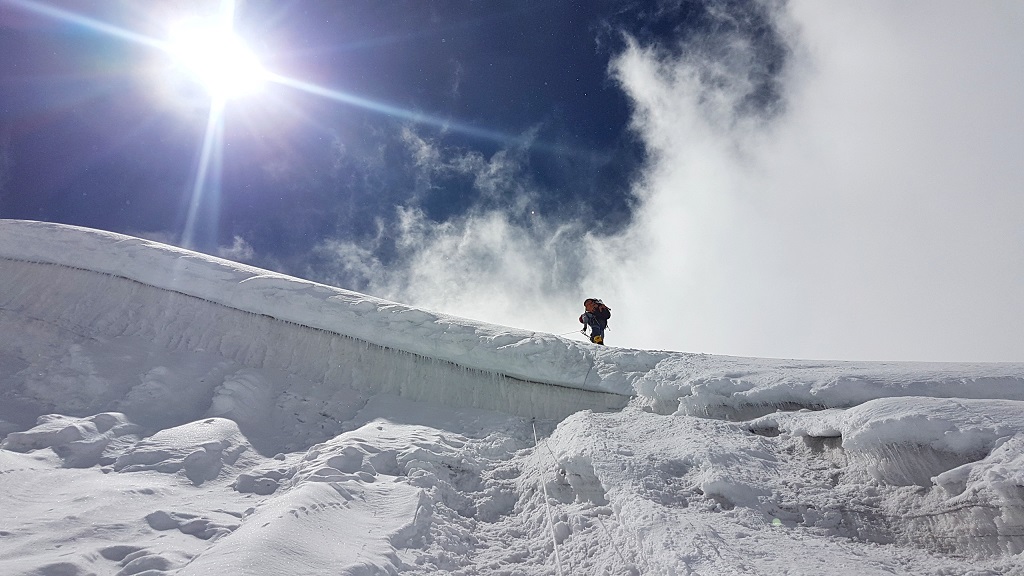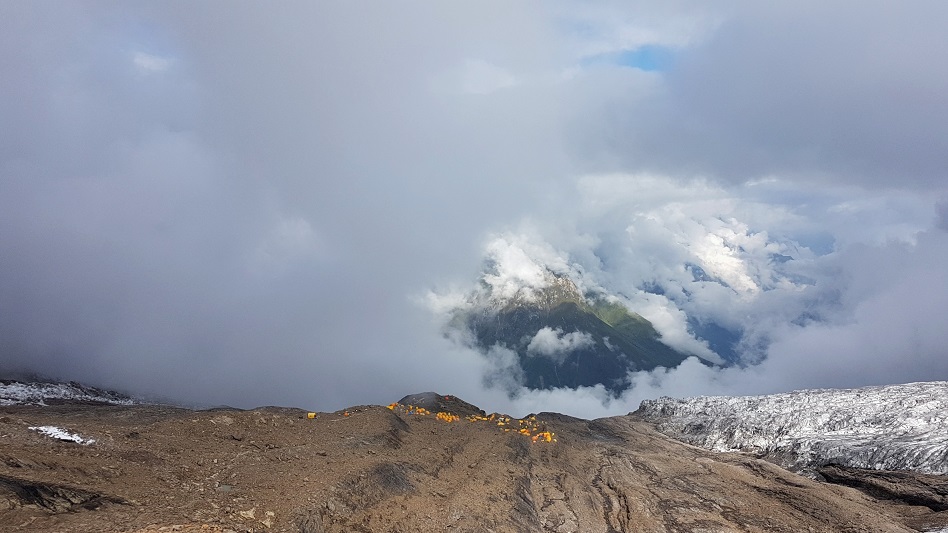 And finally, the summit day was quite short and the walk was easier!  I made it from Camp 4 to the Top for six hours. At the top, you always have the feeling that you are going to fall soon because it's quite small and only one person or two can stand at the top …
And, of course, a picture, a personal tradition: Me at the top of Manaslu with Albanian and Kosovo flag, 26 September 2017, 06:15, the second 8000m peak for me.