Exploring southern Albania, Gjirokastër County / January 2018
One of the great things about running Butterfly Outdoor Adventure is searching new areas for upcoming ideas for the future.
I decided to go for a journey towards the very south of Albania, close to the Greek border to celebrate New Year's Eve with a good friend of mine. After 6 hours of driving from Prishtina, with a short stop in Durres for some DIY coffee at the beach, we reached Petran where we set up the camp for the first night. Our plan was to check out a new climbing area which had been built for an Albanian Climbing Festival a few years ago.
We got up quite early because we wanted to check out the terrain but we realized that it was still too cold for rock climbing. The other thing that I enjoy as much as rock climbing is trail running, so we went for a run up into the hill side with a length of 10 km and 500 meters altitude. After a good run, some sweaty up hill running and a nice coffee we decided to go for a swim at a thermal pool close to Langarica Canyon. Even though it was quite cold outside, swimming in the warm natural springs gave my muscles the chance to warm up again and be ready for the rock.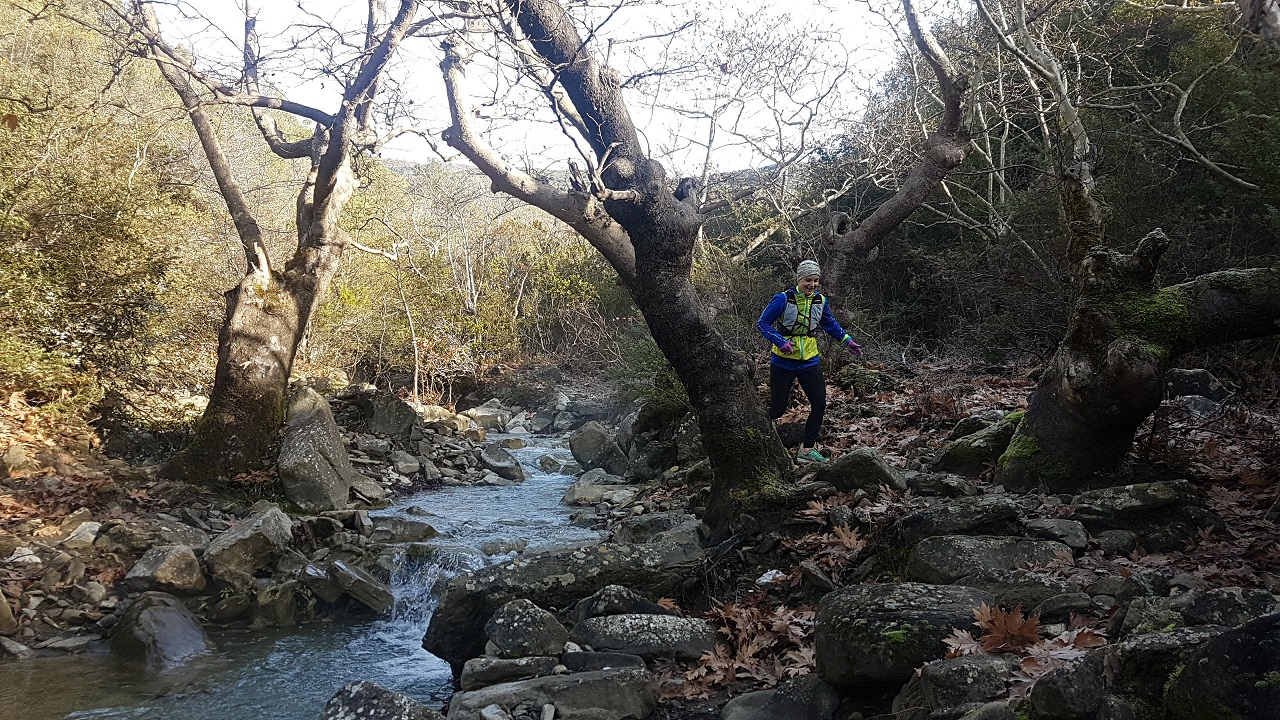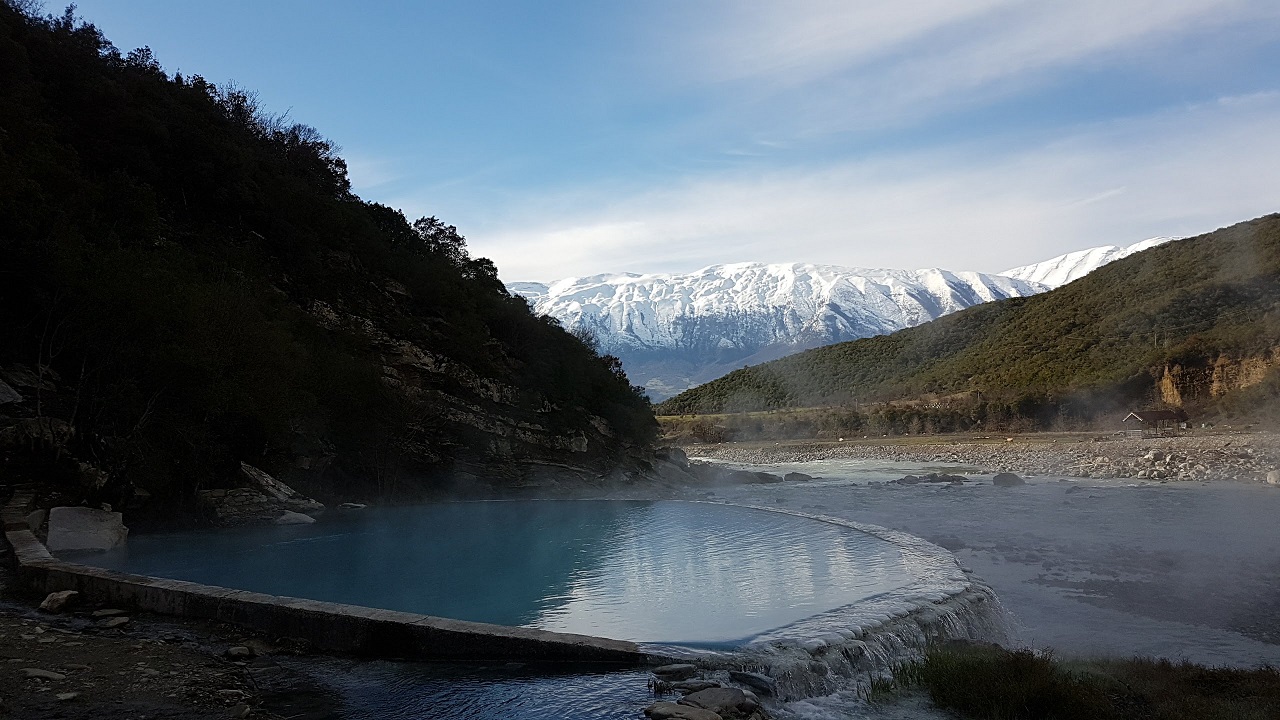 We started with some easy and nice slabby routes on the right hand side of the crag. This climbing venue, being quite isolated hasn't been too visited so we took the caution of wearing helmets, which actually made sense after I pulled off a big rock whilst leading. Luckily nobody got hurt and I decided to finish the route as I wanted to push myself and overcome my fear of falling. We continued to climb some longer routes on perfect limestone.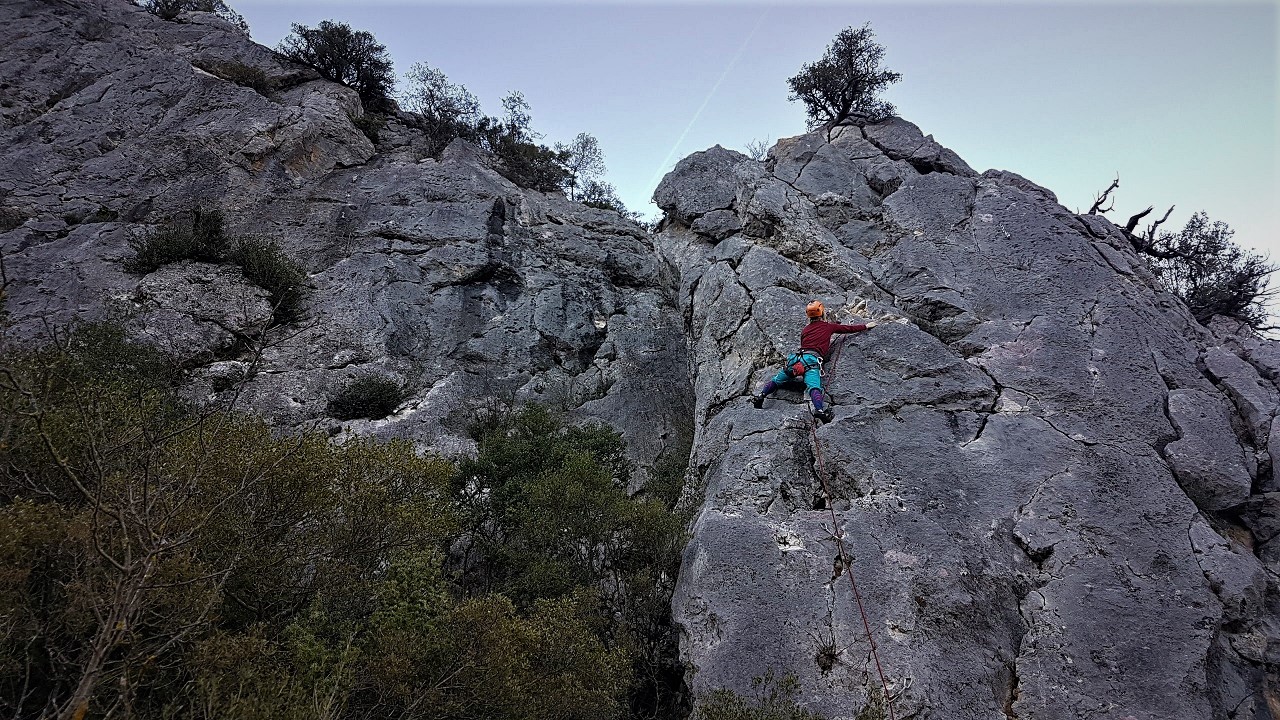 On the second day we moved our camp to Langarica Canyon to be closer to the beautiful scenery and be able to celebrate the New Year's Eve in a very unique location.
New year's day was all about seeing something new, so we went more south to the small village of Cashove, as I've heard only good things about this place. We treated ourselves with a very generous meal at the only restaurant in the village with delicious homemade food and wine.
We met a local guy Tomi, Thomas or Thom (he gave us these options) and he invited us for Coffee, Raki and more Raki.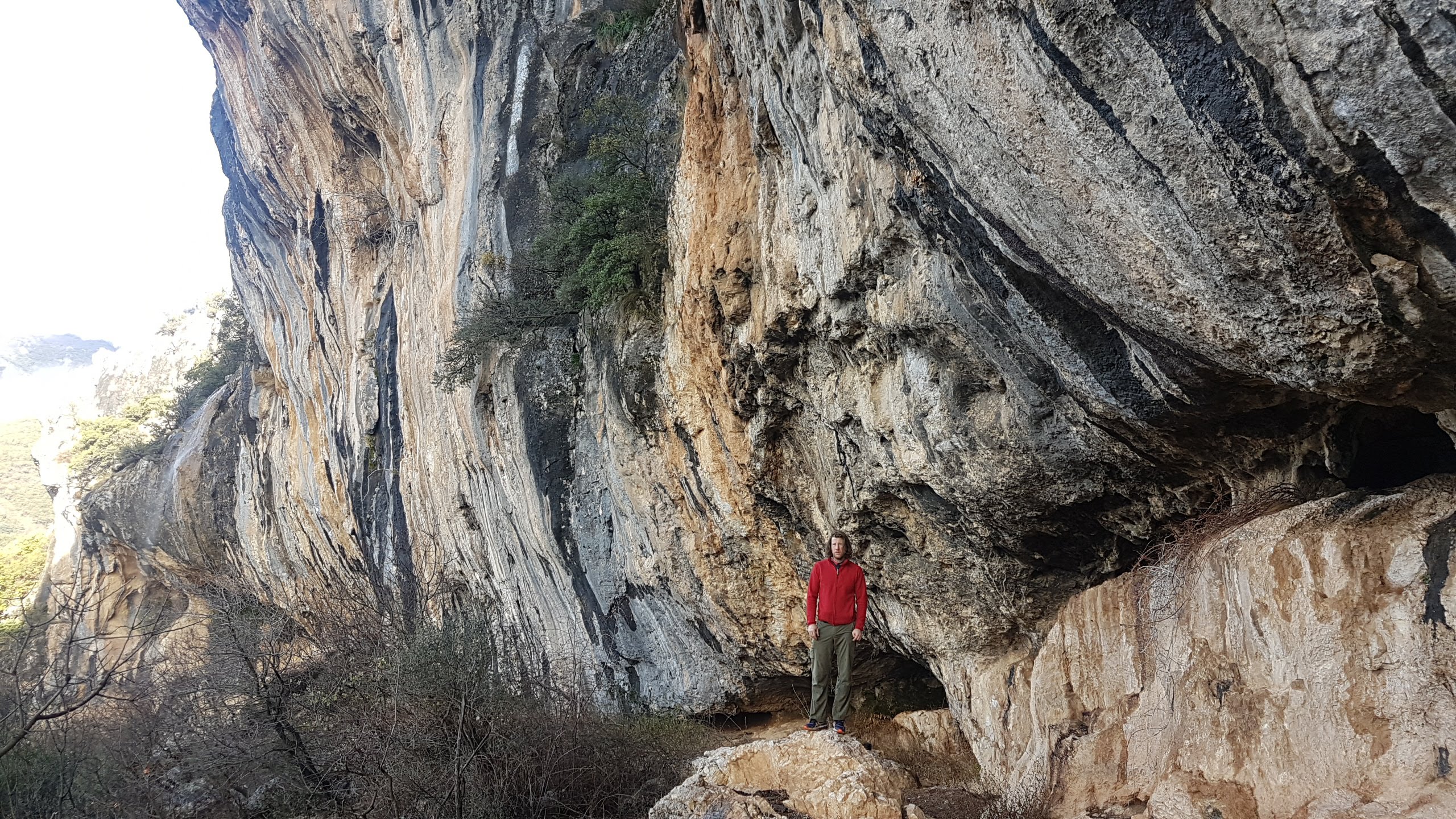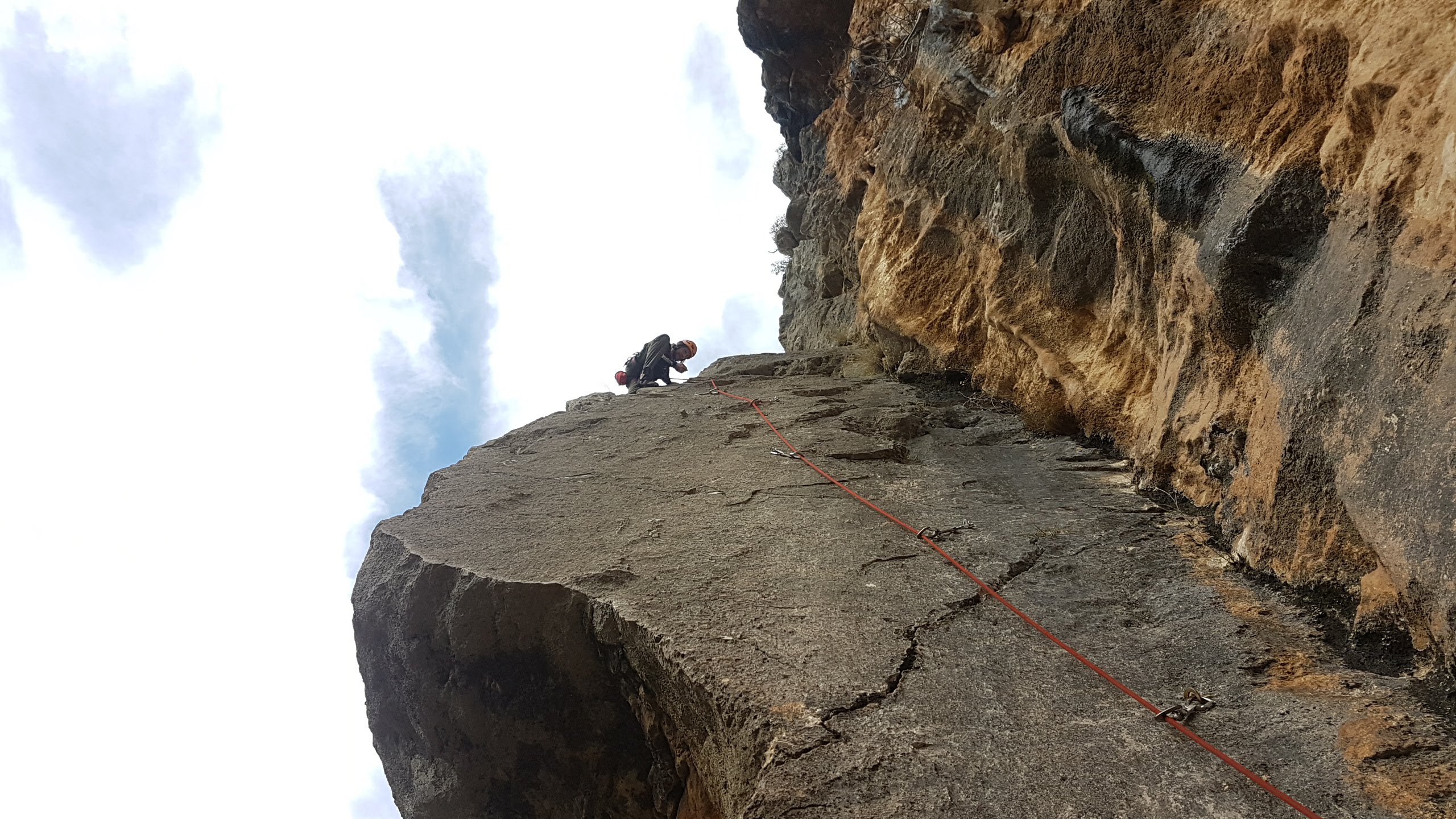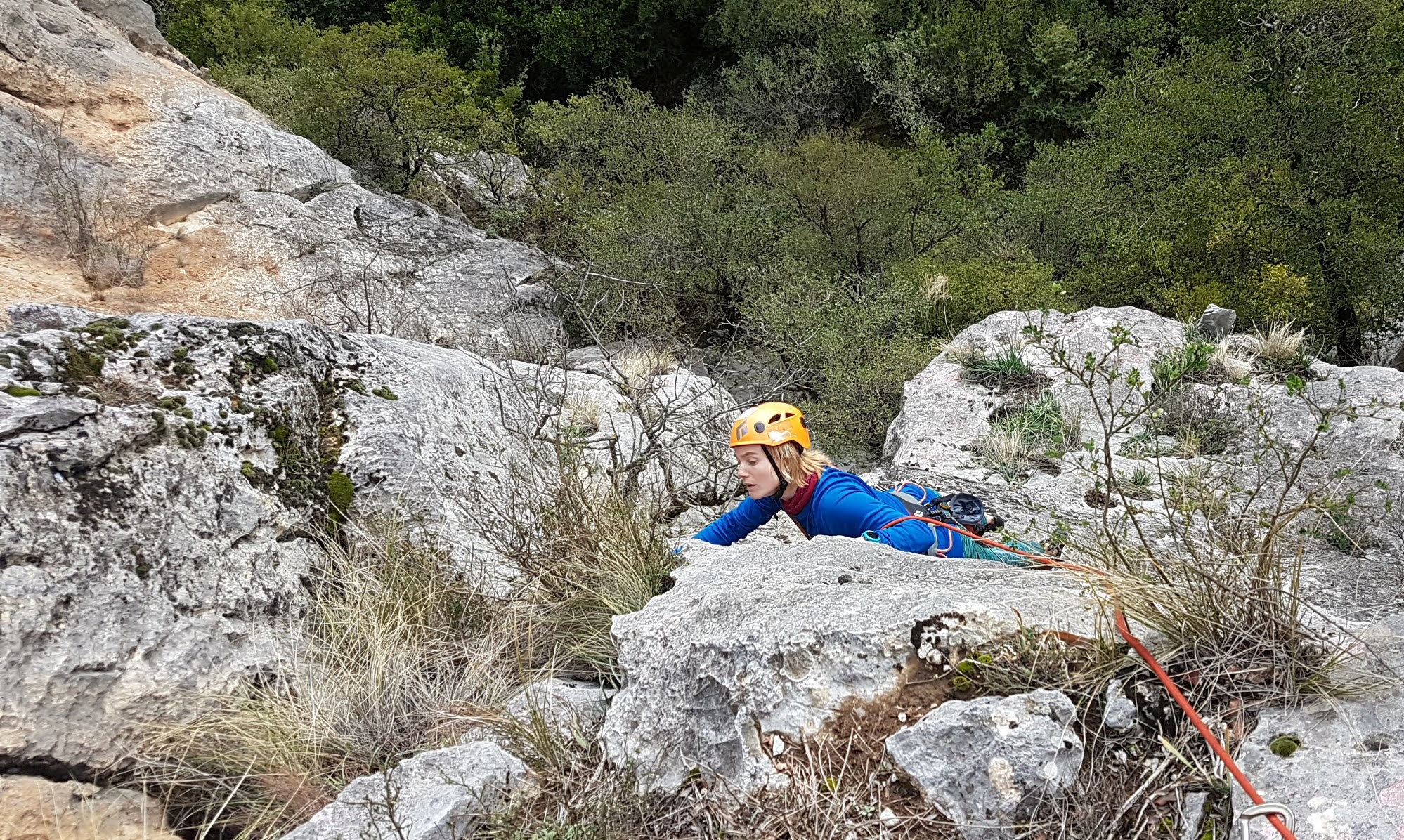 On the last day of the trip we went to see the rock walls above Cashove village, as there has been some development during a Patagonia Campaign in 2016 from some French professional climbers. The main wall towers above the city and gives spectacular views into the Vjosa Valley below.
Having a climbing partner like Wolfgang is very motivating for me because he loves to explore the possibilities of revealing new unclimbed lines. We both decided to go for a crack system which looked safe enough to be climbed on traditional gear (without drilling bolts). We called the route "Lucky Year" S 4a – 22m and with a bit of gardening in the future it could be quite an enjoyable line.
To be able to spend time in a very unspoiled and unexplored part of Albania was a perfect way to start the New Year. I am so happy that I met some very genuine local people, which seem to be very keen to see more tourists in the future so that they can share their hospitality with others.
For me this was a perfect way to start 2018