Following the activities of project "URRA' which is a partnership of UNICEF with the Utalaya Foundation, today on September 15, 472 children from Roma, Ashkali, and Egyptian communities benefited from the packages with didactic materials of Early Education.
For the first time, children of these communities had the chance to meet Uta Ibrahimi, from whom they heard inspirational stories about her climbing the highest mountains in the world, where she also gave an inspirational speech to the children, encouraging them to dream as much as possible and wor hard towards realizing their ambitions by being regular in lessons and at school.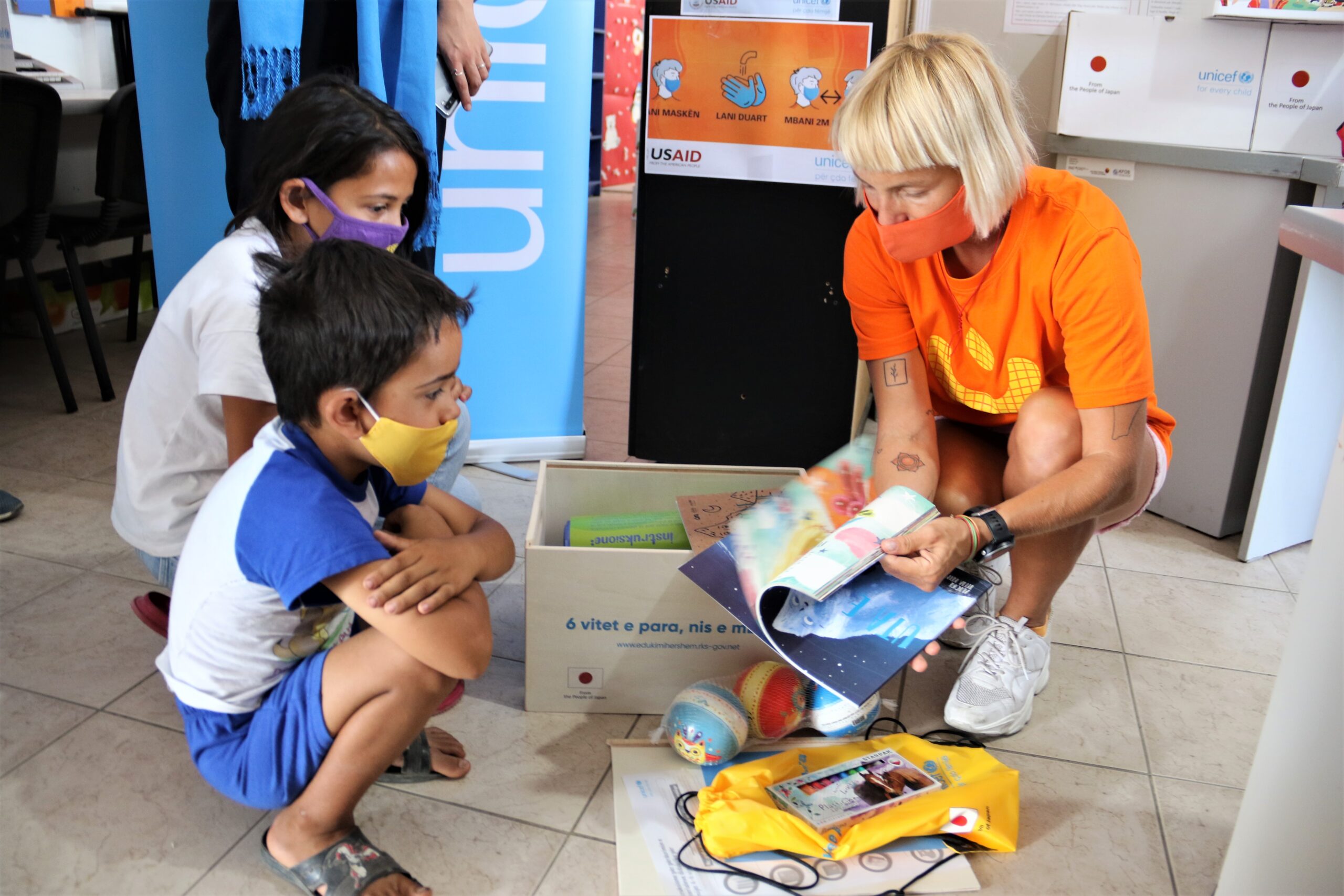 "Every person has the potential to bring the best out of them, and I know sometimes life brings us challenges that seem unfair, but the only way to conquer the prejudice of others and your own fears is to stay determined and loyal to your ambitions and views. I will continue my advocacy for Children Rights, Gender Equality, and Racial Equality, and I truly hope that I will be seeing you again, but this time hearing about your achievements"- Uta said.
In addition to the packages and the opportunity to talk to Uta, children and parents of these communities were given face masks for protection against COVID-19, and the importance of wearing the mask during pandemic times was discussed.
On today's meeting present were: Mrs. Larisaa Brunn – Vice President of the UNICEF Mission for Communities in Kosovo, Mr. Berat Thaqi – Director of the Bethany Center for Christian Services, Educators of the Center in Gjakova, and the Mayor of Gjakova Mr. Ardian Gjini.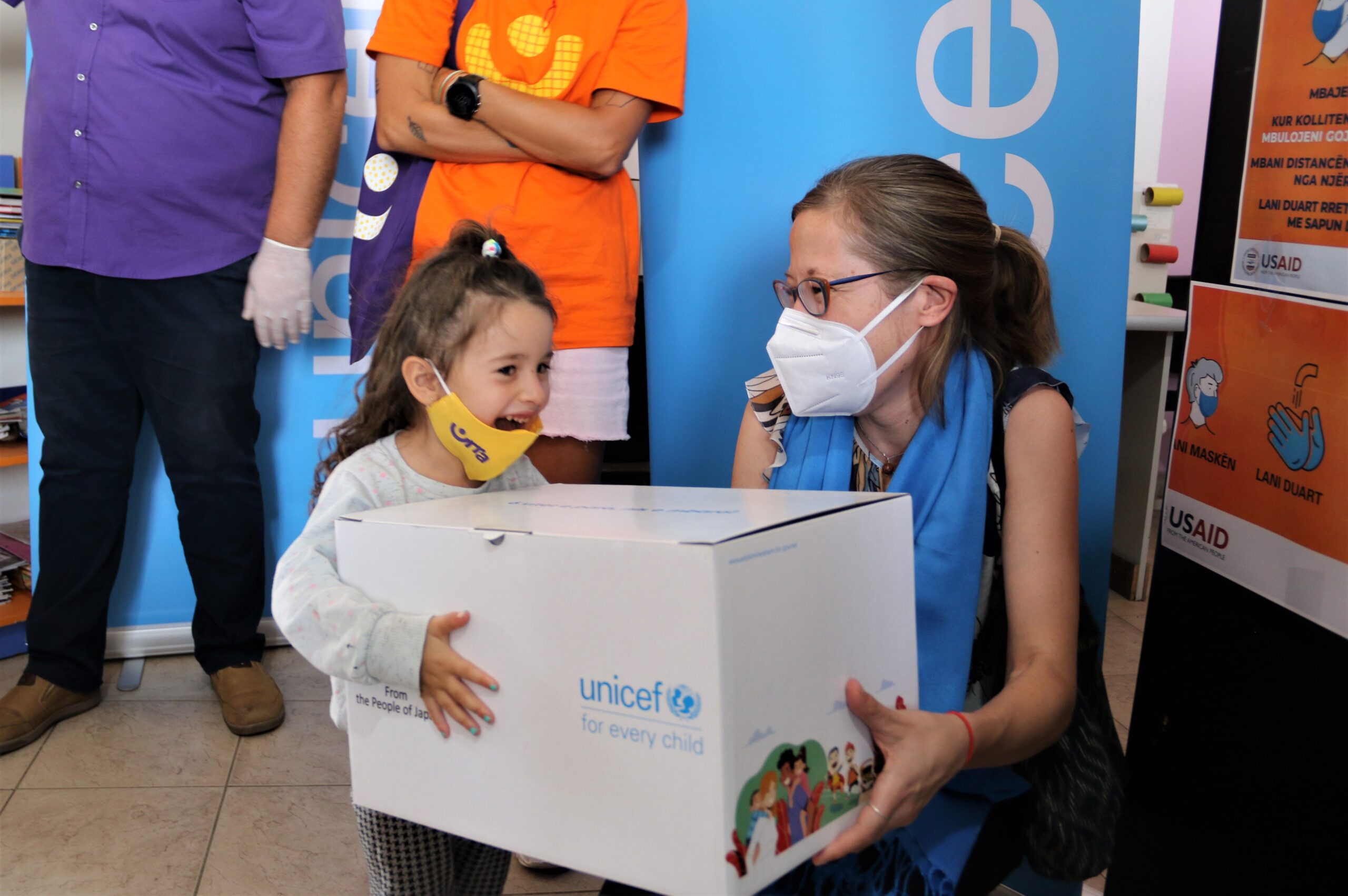 All participants thanked each other for the cooperation and said that such initiatives play a major role in the greater commitment of parents and educators in relation to children.
Educators who are part of the program for the development of early childhood said that this initiative may seem like a small gesture from the outside but greatly affects the development and mood of children with unstable economic status and expressed readiness for other collaborations with the hope that in the future there will be a greater engagement of all responsible instances with non-Albanian communities and marginalized groups.